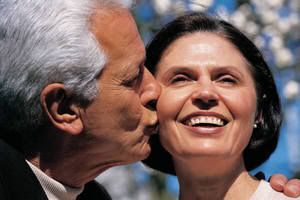 25 and 50+ Silver and Golden
Wedding Anniversary Celebration
Aniversario de Bodas de Plata y Oro

February 14, 2009 / 14 de Febrero, 2009
10:00 am

Couples celebrating Silver (25 years) and Golden (50 years or more) Wedding Anniversaries are invited to the celebration. / Las parejas que celebran su Aniversario de Bodas de Plata (25 años) o de Oro (50 años o más) están invitadas a asistir a la celebración.

Each couple will receive a certificate signed by the Bishop. A reception follows the Mass. / Cada pareja recibirá un certificado firmado por el Obispo y están invitadas a la recepción.

For information call / Para su información llame: Sylvia Blanch, 408-983-0128.

Click here to register online, or download a registration form in Word or in PDF format.