World AIDS Day - December 1, 2004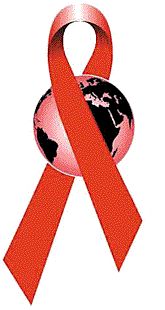 Every year throughout the world since 1988, December 1st is set aside as a time to remember those who have died from AIDS, to keep in mind those who live with HIV, and to re-commit our efforts to finding a cure. According to the
Joint United Nations Programme on HIV/AIDS
:
37.2 million adults and 2.2 million children living with HIV at the end of 2004;
during the year 4.9 million new people became infected with the virus;
half of all people who become infected with HIV do so before they are 25;
half of all people infected with HIV are killed by AIDS before they are 35;
95% of the total number of people with HIV/AIDS live in the developing world;
in Africa, 25.4 million people are infected with HIV;
2 million children in Africa under 15 are infected with HIV;
12 million children in Africa have been orphaned by this disease.
Pope John Paul II has asked the Catholic Church to be in solidarity with those living with this disease.
"What too of the tragedy of AIDS and its devastating consequence in Africa? It is said that millions of persons are now afflicted by this scourge, many of whom were infected from birth. Humanity cannot close its eyes in the face of so appalling a tragedy!" (Lenten Message, 2004)
As Catholics, we must learn more about HIV/AIDS and do what we can to ease the suffering and find a cure.
HIV/AIDS Prayer from the United States Bishops
Prayer Changes Things!!!
God of our weary years,
God of our silent tears
O Good and gracious God,
You are the God of health and wholeness
In the plan of Your creation,
You call us to struggle in our sickness
and to cling always to the cross of Your Son.
Father, we are Your servants.
Many of us are now suffering with HIV or AIDS.
We come before You and ask You,
if it is Your holy will,
to take this suffering away from us,
restore us to health and lead us to know You
and Your powerful healing love
of body and spirit.
We ask you also,
to be with those of us who nurse Your sick ones.
We are the mothers, fathers, sisters, brothers,
children and friends of Your suffering people.
It is so hard for us to see those whom we love suffer.
You know what it is to suffer.
Help us to minister in loving care, support, and
patience for your people who suffer with HIV and AIDS.
Lead us to do whatever it will take to
eradicate this illness from the lives of those
who are touched by it,
both directly and indirectly.
Trusting in You and the strength of Your Spirit,
we pray these things in the Name of Jesus.
Amen .
Prayer by the National African American Catholic HIV/AIDS Task Force
Labels: Prayers and Blessings, social justice