Summer is the perfect time to build up your reading library and to update your own formation by reading--and re-reading--some of the essential resources for your ministry.
I am always shocked, but unfortunately not too surprised, to hear that a person preparing a liturgy, or some aspect of it, like the music or sacramental preparation for it, has not read the actual text of the rite they are planning. (Shocked! Shocked, I tell you!)
Reading the rites will actually make your job easier. Yet too many liturgical musicians, catechetical ministers, and even liturgists and clergy have not actually read the RCIA (the Rite of Christian Initiation of Adults). If they are working in a typical parish, they will be planning and preparing at least six rites during the year that come directly out of the RCIA. But preparing for these rites without actually reading the Rite out of the actual Rite book is a bit like trying to learn about the Bible without actually opening a Bible.
Now I've been guilty of this too in my younger years. Like many people, I simply pulled out the script that the previous liturgist put together. Or I did what I remembered seeing at a workshop, convention, or institute. Or I did what the pastor said was "the way we have always done it here in this parish." But, at worst, much of what I was doing was actually not what the Rite was calling for. At best, I wasn't understanding the intent of the Rite and therefore couldn't authentically adapt it for that particular assembly.
So your very first book at the top of your RCIA reading list must be the RCIA itself. If you're still not convinced, click
here to get six more reasons you must read the RCIA
.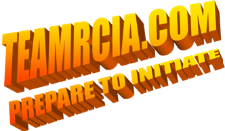 And for more essential reading for anyone working with the RCIA and its rites, go
here to check out TeamRCIA.com's essential resources for the RCIA
. TeamRCIA.com breaks down the list by showing you what's essential for everyone to read, then listing resources for getting started, for teams, sponsors, preachers, ministers working with children, liturgists, and other sacramental preparation coordinators.