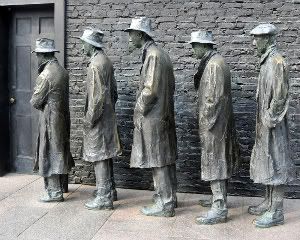 These prayers by Diana Macalintal first appeared in
Today's Parish Minister
, 40:6, October 2008.
A Prayer When Money Is Tight
Gracious God,
you tell me to look at the birds in the air
who don't work or sow,
yet they are fed each day by your hand.
But Lord, they can fly where they need to go,
while I still need to put gas in the car.
And you say to look at the flowers in the field
who don't worry about what they will wear,
yet you clothe them in splendor and majesty.
But Lord, lilies might dress up my dinner table,
but they won't feed my hungry family.
Giver of all good gifts,
I know you can't give me wings to fly
or a life free of worry.
So please give me instead
a heart overflowing with trust in you.
Though I may not get all the things that I ask for,
I know you will give me everything that I need.
When money is tight and anxiety is near,
open my heart to give freely of myself
that I might be abundantly rich in you. Amen.
A Prayer When You Have Nothing Left To Give
Lord, I have nothing left to give.
I'm exhausted and worn out.
Yet so many still ask for more.
Grant me that last ounce of strength
that sustained you enough on the cross
to offer one last word of forgiveness,
that I may be gentle with others
and with myself.
And when that too is spent,
help me stay present even in my emptiness,
and let my presence be the first and last gift
I have to give. Amen.