Finding God in Thailand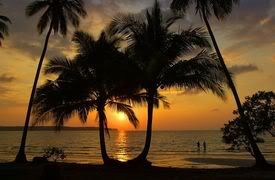 Sue Schuttinger, a catechetical and liturgical leader in our Diocese, was on her way to visit her son who is in the Peace Corps in Thailand when the tsunami hit. Neither of them were directly affected by the wave, but both have witnessed first hand the sacrificing love of the Thai people for those who have suffered. Below is Sue's email about her experience.
___
You might want to let the Catechetical Community know that I was traveling to Thailand the day the tsunami hit. My son is in the Peace Corps there. There were no Peace Corps volunteers in the southern part of Thailand (Phuket, Koh Phi Phi where the tidal wave hit) since there had been some terrorist activity there where Buddhist monks, police officers, women and children were murdered, so the Peace Corps pulled all volunteers from Southern Thailand. There are many volunteers in the rest of the country which is 99% Buddhist. The people there are so kind and caring. All of the stories on the news are true: a Thai nurse taking off her shoes to give to an American to ease her walk through the bloody hospital floors; a Thai man who lost his wife and children, walking inland to a village only to return, carrying on his back, sacks of rice for the foreign tourists. I can tell many stories of the tremendous caring of the Thai people for others. Many news agencies have used the word magical about the Thai people, and it is so true. We Americans have much to learn from them. Any aid that can be sent is much needed and will be deeply appreciated. We Catholic Christians can learn much from the gentle, caring, compassionate people of Thailand. I was truly humbled and awed to be in their presence.
Take care,
Sue Schuttinger
___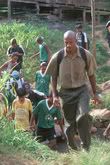 FILED UNDER: SOCIAL JUSTICE
Labels: social justice