Prayer Over Water Already Blessed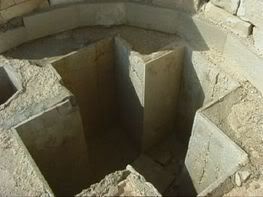 During the Easter season it is appropriate to use holy water taken from the baptismal font for the Sprinkling Rite. When this is done, the usual prayers of blessing found in the
Sacramentary
("The Order of the Mass," Rite of Sprinkling, A-C) are not used, since the water has already been blessed at the Easter Vigil.
Instead, a prayer of thanksgiving may be said over the water before the sprinkling. These prayers are found in the
Rite of Christian Initiation of Adults
, #222 D or E. These prayers include responses by the people throughout the prayer.
If water is not taken from the font and it has not been previously blessed, the prayers of blessing found in the
Sacramentary
are used before the sprinkling of the people.
Labels: Easter, Prayers and Blessings, Triduum