Summer Courses at Santa Clara University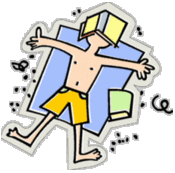 Don't let your mind get fried this summer. Exercise it and update your liturgical and theological skills. The
Graduate Pastoral Ministries Program
at
Santa Clara University
offers summer courses open to all. This summer they have several excellent classes in the liturgical field with great professors from all over the country coming to enjoy the Silicon Valley summer. There are also scholarships available (deadline for
scholarship requests
is May 16, 2005).
Click
here
for the full summer schedule.
June 20-July 1, 2005

Liturgical SpiritualityRichard McCarron, Ph.D.
An introduction to the historical, theological, and cultural issues underlying the liturgical and spiritual traditions of the Christian churches.
Choral Conducting and Choir TechniquesThomas Colohan
An examination of the techniques of choral conducting as well as the choral training necessary for developing a well-balanced choir. Focuses on solving choral problems encountered in both small ensembles and large choirs.
Fundamental TheologyJim Nickoloff, Ph.D.
A consideration of revelation as God's self communication. What is the relationship of revelation to Christian faith.
July 11-July 22, 2005

Principles of LiturgyMark Francis, CSV
Students will explore the theological foundations for the reform of the liturgy after the Second Vatican Council; history, biblical roots, liturgical development with particular attention to the impact on contemporary parish life in the multicultural church.
June 27-July 1, 2005

A Word from the Lord: The Preacher's ArtJ-Glenn Murray, SJ
This course will explore the process and practice of preaching. Each participant will receive practical experience.
FILED UNDER: EVENTS