Tenebrae - March 30, 2009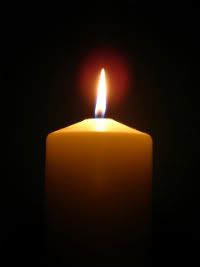 Saint Victor Parish
is going to have a unique worship service this Lent. They will celebrate Tenebrae (pronounced "TEN-ah-bray"), which is the Latin word for "shadows."
Tenebrae is an ancient Holy Week service that commemorates in dramatic fashion the betrayal, abandonment, and agony of Our Lord's Passion by the use of light and darkness; psalms, readings, and hymns.
Most of the liturgy will be in English and will generally follow the structure of the Liturgy of the Hours. All are encouraged to participate in this beautiful and rarely-conducted liturgy.

Tenebrae
Monday, March 30, 2009
Contact Rev. Michael Hendrickson
408-251-7055
Labels: workshops and events