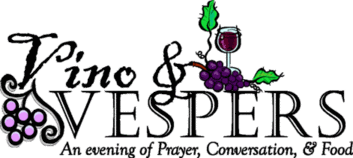 Vino & Vespers gives busy people of faith a place to pray simply (you don't have to plan a thing!), eat and drink well (you don't have to bring any food), and talk candidly about faith, church, and real life (you don't have to prepare any lesson plans or make any handouts!).
Gather with others who love the Church, and spend an evening with three of God's best gifts: prayer, food, and conversation. We'll begin with Evening Prayer followed by an intimate conversation about faith and daily life as we savor delicious desserts and fine wine.
A Special V & V with
John Angotti
composer, musician, missionary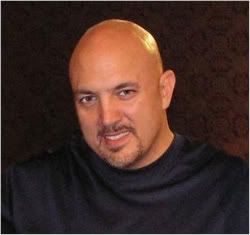 John Angotti
is a full time music missionary who travels throughout many parts of the world providing inspirational music and witness to all ages through concerts, workshops, retreats, missions, conferences, and worship. He is originally from Clarksburg, West Virginia, and now resides in Memphis, Tennessee, with his wife Tracy and two children, Dominica and Tre. John is the Artist in Residence at St. Thomas the Apostle Catholic Church in Naperville, Illinois, where he writes and leads worship on a monthly basis. He is a graduate of West Virginia University and the US Military School of Music and was a member of the US Navy Band where he was the lead vocalist.
John has won numerous awards including, "Male Vocalist of the Year," "Pop/Contemporary," and "Praise and Worship Album of the Year" from the United Catholic Music and Video Association. His powerful voice and writing style includes contemporary rock, pop, and Latin rhythms, along with his ability to give new life to traditional classics in chant and classical genres.
When Pope Benedict XVI visited Nationals Park in Washington D.C., John was invited to perform "Stand in the Light" for the pre-Mass celebration. This song was chosen as the 2007 Los Angeles Religious Education Congress theme song and is the title of one of his latest recordings. John's most recent CD is "Joy Beyond Our Dreams" which features uplifting new music for the Easter Season.
John is published through
World Library Publications
and his music is also available through Christian Booksellers, iTunes, and several other digital music stores.
Join in an evening of music and coversation with John about faith, music, liturgy, and living a Catholic life of purpose and mission.
Vino & Vespers are interactive evenings that feature prominent Catholics talking about how they live their faith through the real events of contemporary life. Young adults over 21 and those very much over-21 are especially invited.
Vino & Vespers
Wednesday, April 22, 2009, 7:30 pm
Driving Directions to Casa Maria Conference Center from Downtown San Jose:
280 N toward San Francisco


HWY 17 S toward Santa Cruz


Exit HWY 9 (Los Gatos-Saratoga Road). Get into left lane immediately.


LEFT at the first stoplight which is University Avenue.


Take University to the end where it forms a T with Main Street. LEFT on Main Street.


Go to the first stoplight which is College Avenue and turn RIGHT (there's a sign for "Novitiate" on the corner of College and Main).


Go one block to the top of the street and turn RIGHT at Villa Avenue (follow the signs for "Novitiate").


Go 0.6 miles up the hill. When you see the Jesuit Novitiate and Winery on your right, turn LEFT onto Prospect Avenue.


Go 0.1 miles and turn LEFT at the sign for "Sisters of the Holy Names Main Entrance." Parking will be in the lot on your left. The Chapel entrance is in the building to your right.