RCIA Team Formation Day - January 14, 2006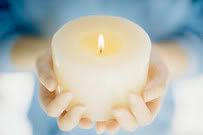 SNJM FIRE for Ministry
is offering a workshop for those who work in initiation ministry, especially catechumenate teams and coordinators.
January 14, 2006
9:30a -­ 3:00p
$30.00 per person (includes lunch)
Preparing for an effective and appropriate celebration of the Lenten and Easter seasons with the elect who are to be initiated this Easter will be the focus of this formation day. The day will include assistance with preparing for the Scrutinies, the preparation Rites for Holy Saturday, and the celebration of the Easter Vigil. There will also be a session on Mystagogy and how to encourage full participation after the sacraments of initiation are received.
Registration closes on January 7, 2006
FILED UNDER: WORKSHOPS AND EVENTS | CHRISTIAN INITIATION
Labels: Christian initiation