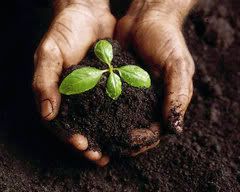 The Diocese of San José invites all who were baptized during this Easter season, all who were received into full Communion with the Catholic Church, and all who celebrated any of the sacraments of initiation during the Easter season, along with their friends, godparents, family, and fellow-parishioners to celebrate Eucharist together in Easter joy.
A Mass Celebrating New Life
Saturday, April 21, 2007, 4:30p
Cathedral Basilica of Saint Joseph
An informal reception follows after the Mass where the newly baptized and initiated can meet Bishop McGrath in an informal setting.
Cathedral Tours
This would also be a great opportunity to take your neophytes on a
"magical mystagogical tour"
of the Cathedral. Come to the Cathedral early, and
use this free script (Word doc)
to help your newly initiated "decode" the many symbols and images in the Cathedral and to reflect on their experience from their initiation.
For more information, contact Diana Macalintal at
Macalintal@dsj.org
or 408-983-0136.