Congratulations to our Graduates!
We have many new graduates in the diocese to celebrate! Here are four to highlight.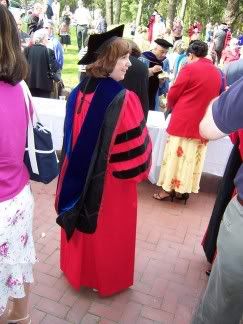 In May, 2005,
Susan Lee Olsen
, liturgy director at
Holy Family
in San José, was awarded a Doctor of Philosophy (Ph.D.) in Theology in the area of Liturgical Studies from the
Graduate Theological Union
in Berkeley, California. Her dissertation, completed under the direction of Louis Weil, S.T.D., is titled, "'If Necessary, Use Words': Modern Dance as Critical Contributor to Liturgical Renewal." It includes a discussion on the liturgical movement of the 19th and 20th centuries, looking specifically at documents promulgated by the Church during that period of time and the work of four individuals who contributed seminal works on the subject: Dom Lambert Beauduin, Romano Guardini, Josef Jungmann, and Louis Bouyer; an argument for embodied worship and the importance of the use of the body in liturgy; an overview of the development of Modern Dance;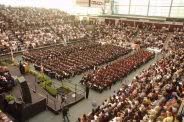 a discussion on the appropriate use of dance in the liturgy as it develops the movement already inherent in worship and allows the assembly to experience prayer that transcends words; and finally, some important considerations of culture and inculturation.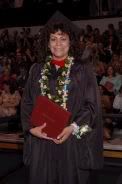 On June 10, 2005,
Sandy Velasco Scott
,
Associate for Youth and Young Adult Ministries
for the Diocese of San José, was awarded a Master of Arts in Catechetics from the
Santa Clara University
Graduate Program in Pastoral Ministries.
On the same day,
María Guadalupe (Lupita) Vital Cruz
,
Associate for Hispanic Catechetical Ministry
for the Diocese of San José was also awarded a Master of Arts in Catechetics from the same program.
On July 22, 2005,
Diana Macalintal
,
Associate for Liturgy
for the Diocese of San José, was awarded, with honors, a Master of Arts in Theology with an emphasis in liturgy and minor in systematics, from the
Saint John's University
School of Theology*Seminary in Collegeville, Minnesota. Click
here
to find out more.
FILED UNDER: NEWS