In Memory of JW

Today, the Diocese of San Jose has lost one of its local heroes. Jan-Willem (JW) Knapen was a Bellarmine student who, despite suffering from brain cancer, rejoiced in life and did not let illness stop him from serving those in need. Throughout his short life, he inspired many of those around him to do the same and find joy in life, no matter what, and serve others, no matter how little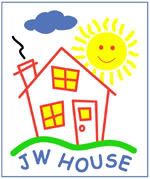 you think you might have.
JW's dream was to build a "home away from home" for families facing similar long-term illness near the Kaiser Hospital in Santa Clara. His dream still needs your help. Click
here
to find out more about
JW House
and this incredible person.
We just learned that JW died this morning, August 3, 2005, at 11:20 a.m. He was 16 years old. Please keep JW, his family, his school,
Bellarmine
, and his parish of
St. Martin of Tours
in your prayers.
Update: August 9
Funeral Mass for JW will be on Thursday, August 18, at 6:30p at Saint Martin's of Tours (
200 O'Connor Drive, San Jose
). Concelebrants welcome. A reception in JW's school, Bellarmine College Preparatory (
960 West Hedding Street, San Jose
), follows. All are invited.
In lieu of flowers, the family requests donations to the JW House Fund, P.O. Box 3666, Santa Clara, Calif. 95055. See
www.jwhouse.org
for more information.