Prayer for the Election of the Pope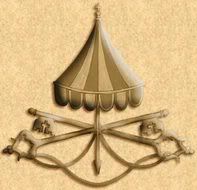 The
Archdiocese of St. Paul and Minneapolis
has generously given us permission to use a prayer they crafted for the Cardinals participating in the conclave in which they will select a new pope. Please feel free to reprint it and use it in your daily prayer, especially during the conclave which begins on April 18. When reprinting it, please give credit to the Archdiocese of St. Paul and Minneapolis.
God of Infinite Wisdom,
on the day of Pentecost
your Holy Spirit descended on the disciples
locked in the upper room.
Send that same Spirit
on those cardinals gathered in conclave
entrusted with electing a new pope.
In your mercy
grant your Church a pope who will strive
for the healing of the nations,
the dignity of all people,
the concerns of the poor,
the safety of the vulnerable,
and the unity of all Churches.
May he constantly turn to you in prayer
and be filled with your Holy Spirit.
We pray in Jesus' name. Amen.
Labels: pope, Prayers and Blessings